CAR ELECTRICAL REPAIR DUBAI
Your vehicle operates on the condition the car's alternator and battery are functioning properly. If you're having problems with your car's electrical system, you should let our trained specialist run a diagnostics check. The results will determine the next course of action. Our skilled auto electrical technicians will go over the findings with you and provide a quick cost projection before starting repairs.
It's critical to start repairs as soon as possible because the system supplies power or electricity to the ignition, cooling systems, heating and air conditioner, engine control, lighting, and security of the vehicle. Any problems with the electrical systems could mean there are serious issues with your car.
In light of this, you should always check your wiring for changes or flaws. What should you look for? You should be paying attention to:
Odd odors, or anything which smells like smoke or something burning. If you see fire, pull over to safety right away and turn the car off. Disconnect the battery cables, if possible, and call for help.
Always use the battery the manufacturer suggests for the make and model of your car. The battery should be fully charged and secure in its proper place. The battery cables should always be dry, and clean.
Electrical cables have specific locations where's it's fastened in place so a good connection is possible at all times. Connectors should also be clean and checked on a regular basis.
There's plenty to think about when considering an offer for auto electrical repair. Here are a few of the popular questions people ask.
AUTO

ELECTRICAL WIRING

&

FUSE BOX

REPAIR SERVICE DUBAI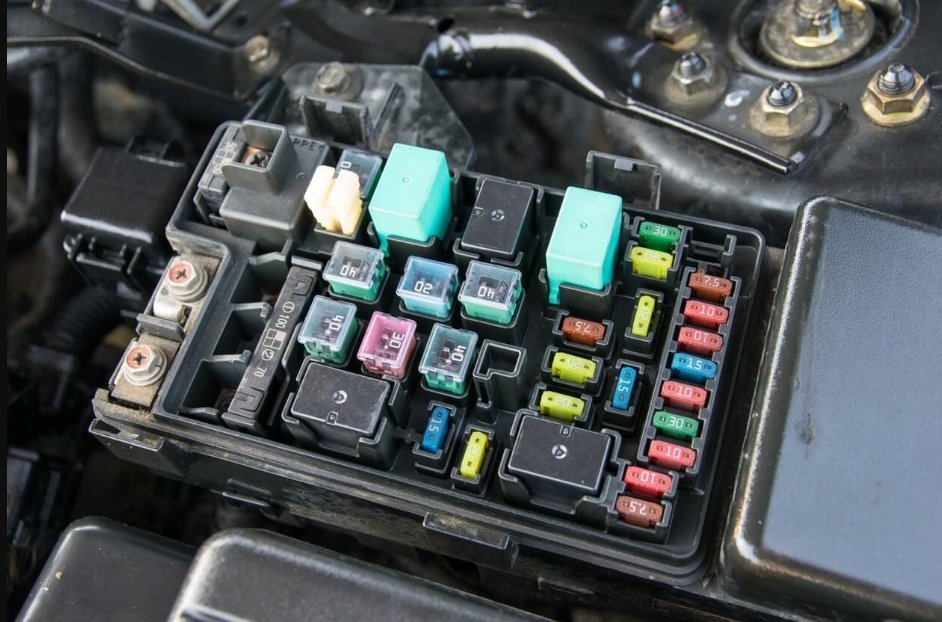 Car Electrical Fault?

Are You Looking for Auto Electricians in your area?
The issue with your dashboard, windows, stereo, locks or more? Car Electrical faults are 'known issues' in the trade and pretty much all cars will encounter some of these problems. The FixMyRide Car Electrical Repair Dubai has more than 10+ of  Electricians to diagnose and subsequently repair any electrical faults.
Diagnosing car electrical problems and car electrical repair abu dhabi
Car Electrical and electronic system services
Car Electrical and electronic problems repair
Batteries check, replacement or repair
Starter motor check, replacement or repair
Alternator check, replacement or repair
Wiring check, replacement or repair
QUESTIONS AND ANSWERS
How much does electrical work on a car cost?
Of course, cost will vary, depending on the vehicle, the amount of time to complete the job and the amount of wiring. Most older vehicles are cheap and easy to work on because the car's components are not so compact compared to later model cars.
How do you know if your car has an electrical problem?
The most common signs of an electrical problem are if the engine doesn't crank properly, problems with the battery, headlights, tag lights, etc., blown fuses, smell plastic or electrical insulation burning.
How does a car's electrical system work?
All cars have a battery, alternator, and starter. It gets power from the battery and sends it to the starter. The alternator charges the battery so the car will run.
What causes electrical problems in cars?
Loose connections will cause the car to have problems, or a blown fuse, but ordinarily, the main cause of an electrical problem is the battery.