Motorcycle Repair Shop Dubai
FixMyRide is a full-service Auto repair, maintenance, and customization shop in Dubai. We are a team of professional, and devote ourselves to treating your bikes exactly how we treat our own. Whether you need a simple tune up or a total overhaul of your bike, we're your premier destination for motorcycle care in Dubai.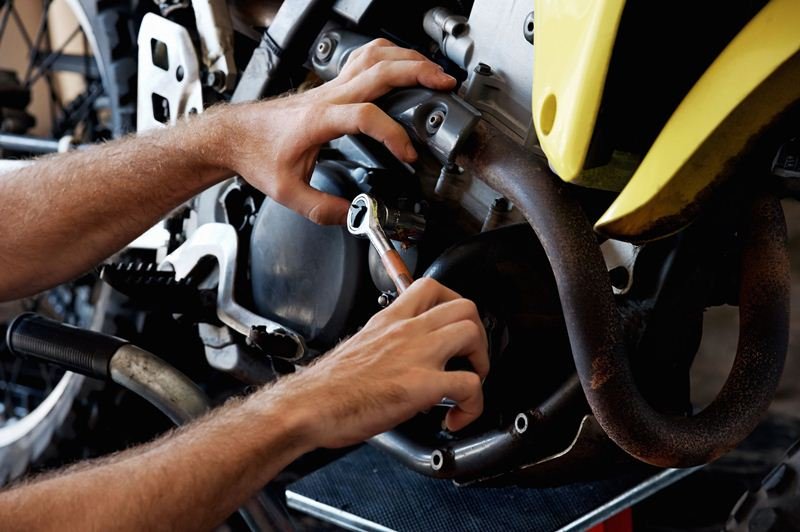 For more than five years, we've provided the Dubai Bikers with ride-in, ride-out motorcycle care services with attention to detail and a commitment to our craft. Everyone we employ has extensive experience in the motorcycle industry, both in working on bikes and riding their own.
When you show up with your motorcycle at FixMyRideDubai, we work around your schedule to get your bike back to you and ready when you need it. If you need an oil change or repair, we'll perform the work while you wait or have it finished for you that day. We operate on a first come first serve basis for ride in ride out services IE oil and tire changes.
If we're working on a more involved repair or customization project and you roll in needing a simple job like an oil change, we'll prioritize your needs every time. From Harleys to side-by-sides, we're dedicated to providing comprehensive motorcycle repair, maintenance, and customization services in Dubai.
All Service Packages include following…
Motorcycle Service Packages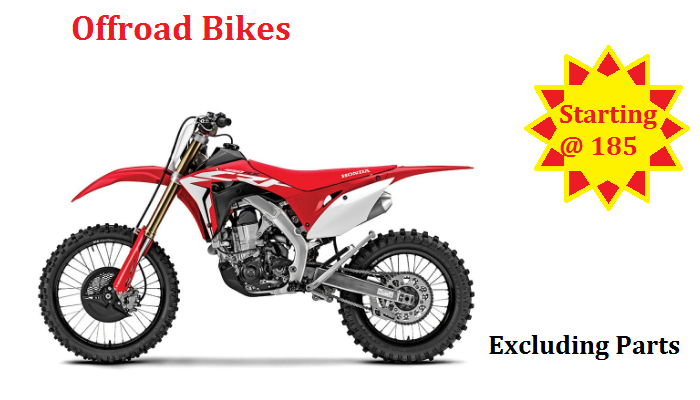 Motorcycle Repair & Maintenance
Motorcycle Engine Rebuild
So your favorite motorcycle has finally breathed its last breath and you don't want to part with it. Or perhaps you blew up your race motor at the last race. No problem because at Berkshire Cycle we can rebuild your motor and make it good as new again. One of the most detail oriented jobs is rebuilding a motorcycle engine. We cut no corners rebuilding your engine to bring it back to like new condition. FixMyRide can rebuild almost any motorcycle engine. Choose from a standard rebuild to a high performance build or anything you want!
Motorcycle Transmission Rebuild
FixMyRide is equipped to handle every type of motorcycle transmission repair and rebuild. Every transmission is thoroughly inspected for worn or damaged parts and OEM parts are used to rebuild your transmission to factory specs.
At FixMyRide even a motorcycle oil change gets special attention. Your old oil is drained while the motor is hot to ensure the most dirty oil has been drained. A new filter is installed and torqued to factory specs. A new drain plug washer is fitted and your drain plug is torqued to factory specs. Your motor is then filled with the recommended amount of top grade motorcycle oil and then checked for proper level after 2 minutes of running. At this time we also take the opportunity to lube your chain and pivot points and set your tires to proper pressures. Your bike is now a happy bike for another 2000 miles! We recommend that you change your engines oil on a motorcycle every 1500 to 2500 miles to ensure long life from your engine.
Motorcycle Suspension Repair
FixMyRide offers complete motorcycle suspension repair and modification service. Whether you need new for seals or a complete re-valving to help keep the rubber firmly planted to the asphalt, we have you covered. Each of our motorcycle fork or shock rebuilds includes new OEM quality seals, high grade fork oil, and new slider bushings if required.
Motorcycle Electrical Repair
FixMyRide are experts in motorcycle electrical repair and troubleshooting electrical problems on your motorcycle. From charging system problems to malfunctioning electrical equipment, Berkshire Cycle is equipped with every thing needed to perform top quality electrical repairs and modifications. All electrical repairs are done to strict standards. Every splice is soldered and insulated with top quality shrink wrap. We cut no corners to ensure you won't be left in the dark when you least expect it.
Motorcycle Driveline Repair
Motorcycle chains wear and so do shaft drive systems. At FixMyRide, we are equipped to handle all motorcycle driveline repairs for almost any make and model of motorcycle. Whether you need your motorcycles chain and sprocket replaced, or you need new u-joints for your shaft drive, we have you covered. All driveline repairs are performed to the highest standards to ensure your safety. We use OEM or aftermarket parts that meet or exceed OEM specifications.
The single most important piece of equipment on your motorcycle is your brakes. We cut no corners in our brake service to ensure your safety. Each motorcycle brake job receives new pads or shoes. We then inspect your rotors and replace them if required. The hydraulic system is then flushed and filled with new fluid and bled of air. In the case of cable brakes, the cables are lubricated and adjusted or replaced if needed.
Valve Clearance Adjustment
To ensure longevity and proper operation, the engine valves require a specific amount of clearance. Extremes of insufficient or a lack of clearance will cause a valve to run hot and leak. A valve that is extremely loose with excessive clearance can suffer from mechanical wear and be noisy. Either insufficient or excessive clearance can cause poor engine performance or failure
Motorcycle Carburetor Rebuilding
Dirty or clogged carburetors are the number one cause of problems of motorcycle performance issues. A dirty carburetor can cause rough idle, hesitation and loss of power. Worn o-ring seals can leak fuel past metering orifices causing rich running which leads to poor performance and economy. Motorcycle carburetors can become clogged from the bike being stored with fuel in it. As fuel evaporates, it leaves behind a gummy residue that can clog the small orfices and passageways inside your motorcycle's carburetor. They can also become clogged from the use of low grade fuels and old age. Berkshire Cycle are experts in motorcycle carburetor rebuilds and tuning. We have state of the art ultrasonic cleaning machines to bring your motorcycle's carburetors back to new condition. We use OEM quality parts to replace any worn components in your carburetors to ensure long life . We service all makes and models of carburetors from Kehin, Mikuni, Delorto, Amal, S&S, Lectron and more.
Have no way of getting your motorcycle to us for repairs? No Problem! FixMyRide offers motorcycle towing service for the Greater Western Mass area. Pick up service rates start at AED150. All motorcycle towing services are done by appointment only. If you would like to arrange an appointment for pick up, please contact us.
Motorcycle Fuel Injection
Dirty or clogged fuel injectors and fuel filters can degrade your motorcycles performance and economy. A plugged fuel filter can lower your fuel pressure leading to poor performance and possible engine damage. Plugged injectors can do the same. Berkshire Cycle is equipped with state of the art ultrasonic cleaning machines that can clean even the smallest particles of dirt right from the metals surface restoring lost performance and economy. We recommend injector cleaning on a yearly basis to ensure your machine maintains top performance.
If you have an older multi-carburetor (CV type) motorcycle, you may want to re-synch them once a year. Carburetor synchronization is simply the process of adjusting the carburetors so they pass the same amount of fuel/air mixture to each cylinder