Keeping your car well-maintained and in good working order is vital for safety and performance. As the most important fixture of any non-electric vehicle, the engine is understandably the most expensive car component to repair or replace. At Auto Repair Dubai, we have many years of experience and proven track record of car maintenance and servicing. We are well-versed with all aspects of car engine repair and can undertake detailed diagnosis and analysis. Then repair or replace damaged parts to get your car back on the road at a competitive price.
The best way to guarantee longevity for your car is to ensure regular servicing, which includes an inspection, oil change, spark plug change, and more. But sometimes engine faults are inevitable, especially if a car is used on a regular basis. Since repairing an engine is more cost effective than buying a new car, if you hear engine noises or knocks, we recommend a diagnostics check as soon as possible.
Our engine repair service in Dubai includes full computer diagnostics and analysis, repairs and replacement parts. Our expert mechanics and technicians will pinpoint the exact nature of the problem, then provide a solution, whether that be a new part, an adjustment, or otherwise. We have great experience with many types of cars and brands and can diagnose and fix a whole multitude of problems. The most common questions our customers want to know are as follows:
Professional Car

Engine Repair

Mechanic Workshop Dubai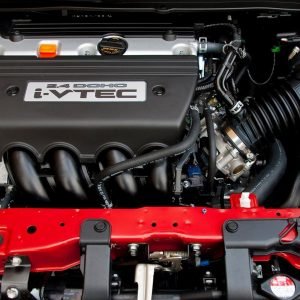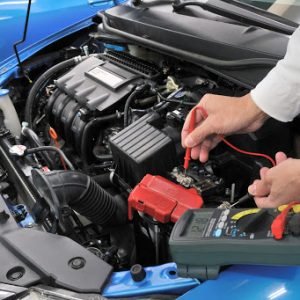 FREQUENTLY ASKED QUESTION (FAQ)
HOW MUCH WILL AN ENGINE REPAIR COST?
The short answer is: it depends on the problem. Full engine replacements can be costly, and it will be down to the customer to decide the best route forward. But engine repairs and replacement parts are more affordable. Large savings can be made with warranties. But a typical engine repair will be between $2,000 and $4,000.
IS IT CHEAPER TO REBUILD OR BUY A NEW ENGINE?
This depends on the brand of car, the model, and the year of manufacture. Rebuilding, otherwise known as cleaning or fully repairing an engine, can be done within some people's budget. But we always recommend new engines if possible. Having said that, new engines are expensive. Sometimes an engine rebuild is more affordable from a competitive dealer.
IS A REBUILT ENGINE AS GOOD AS A NEW ENGINE?
It can be difficult to say because there are so many factors to consider. But correctly rebuilt engines can be just as good as new ones. This is especially the case if the engine retains its original warranty.
DOES GETTING A NEW ENGINE RESET THE MILEAGE?
It is best practice not to reset the odometer (speed gauge). This is because it reflects the true mileage of the vehicle. Once an engine has been replaced, we recommend keeping a written record of the miles on the new engine. This will enable you to compare the mileage of the new engine with the mileage of the vehicle itself.
TYPES OF ENGINE REPAIR WORKS
WATER PUMP REPAIR
It is important to repair your car water pump before it fails. Overheating of the engine is a common symptom. Trust our expert mechanics to solve the issue.
TIMING BELT REPLACEMENT
The timing belt is commonly known as the cambelt or timing chain. After your car has amassed so many miles on the clock, it is wise to replace the timing belt.
U-JOINT REPLACEMENT (DRIVE SHAFT REPLACEMENT)
U-joints also known as drive shaft replacement are often required when vibrations occur from underneath the car. There may be knocking or problems with the steering. Our knowledgeable technicians are on hand to diagnose and remedy the problem.
ENGINE OIL COOLER REPLACEMENT
A faulty oil cooler can be serious if not corrected. Overheating is a typical symptom. We have plenty of experience at replacing damaged oil coolers.
COOLANT TANK REPLACEMENT
The coolant tank or coolant reservoir forms part of a car's overall cooling system. Ensure it is running correctly for the best vehicle performance.
VALVE COVER GASKET REPLACEMENT
Valve cover gasket replacement is one of the most commonly performed car maintenance tasks. Auto Repair Dubai has specialists who can correctly replace the valve cover gasket at a competitive price.
CONTROL ARMS REPLACEMENT (UPPER AND LOWER)
A damaged control arm will cause intense vibrations around the steering wheel. Or cause imprecise steering. Trust our mechanics to correctly diagnose and perform a full repair.
FUEL PUMP REPLACEMENT
A car's fuel pump fires the gasoline into the engine. When this fails to operate correctly, problems inevitably occur. Book in today for affordable fuel pump replacement.
FAN BELT REPLACEMENT
The fan belt should be replaced at semi-regular intervals. This will improve the efficiency of your engine.
FAN CLUTCH REPLACEMENT
When a fan clutch turns faulty, you will commonly experience less power from your engine. You may also experience overheating.
RADIATOR REPLACEMENT
Problems with your car radiator leads to overheating. You should endeavor to replace your coolant every few years. But sometimes a full replacement is required.
ENGINE GASKET REPLACEMENT
It is not uncommon for well-used cars to experience faulty head gaskets. Sometimes they leak or become too worn down.
STARTER REPLACEMENT
The car starter is a vital component in ensuring your car has enough power to turn the engine over. Our experienced mechanics have great knowledge of these replacements.
ENGINE SEAL REPLACEMENT
Engine and oil seals may need replacing if the car is underperforming. We can help to solve any performance problems with engine seal replacement.
ALTERNATOR REPLACEMENT
It is be a real headache when your car alternator malfunctions. Thankfully our experienced mechanics can perform a full replacement.
OIL PAN REPLACEMENT
A relatively simple and quick repair. But often necessary to ensure the ongoing functioning of your vehicle.
OIL PAN GASKET REPLACEMENT
Oil pan gaskets can leak as they become more worn. This can cause damage if not repaired by an experienced mechanic.
VALVETRONIC MOTOR REPLACEMENT
BMW vehicles use a valvetronic motor system that regulates the use of exhaust valves. Our technicians have great experience of this fixture replacement.
ENGINE MOUNTING REPLACEMENT
The mounts for your engine often become worn over time. This can impact the quality of the drive. So engine mounting replacement parts are recommended, especially on older vehicles.
SPARK PLUGS REPLACEMENT
It is important to replace spark plugs on a regular basis (usually every couple of years). Although this depends on the mileage and age of the car.
TIE ROD ENDS REPLACEMENT
Steering can be severely disrupted when tie rod ends need replacing. Our knowledgeable mechanics can replace these at a competitive price point.
COOLING FAN MODULE REPLACEMENT
The cooling fan module is a key component of a vehicle's overall cooling system. When it is not working as intended, a replacement is necessary to keep the engine in good condition.
FAN CEILING REPLACEMENT
Auto Repair Dubai provides efficient and affordable fan ceiling replacement. Contact us today to find out more about our engine repair services.
ENGINE PIPES REPLACEMENT
Engine pipes and coolant hoses are crucial to the working of the engine. When they become worn or leak, an immediate repair or replacement is recommended.
COOLANT OIL SEAL REPAIR AND REPLACEMENT
Many coolant leaks require expertise to correctly identify. But when leaks do occur, it is necessary to seek a repair or replacement in the first instance.
ENGINE FUEL HOSE REPLACEMENT
Engine fuel hoses do not last forever. On older vehicles they can deteriorate. Trust us to provide reliable and efficient engine fuel hose replacement.